MAGICAL BALI-STYLE TRANQUILLITY AND AN AUTHENTIC ENVIRONMENT
The special atmosphere of the FLORES hotel ensures a pleasant and relaxing stay. Our unique interior, where every detail comes directly from the island of Bali, is handmade and tells its own story. All you have to do is relax, enjoy the environment and immerse yourself in the magical tranquillity of the East.
The hotel is located in the very heart of the town of Druskininkai. To make your stay even more convenient, the modern hotel building is connected to Aqua Park Druskininkai and to Health Resort Druskininkai, so you will not have to worry about bringing outdoor clothing and footwear when going for some fun or a treatment.
What else in the hotel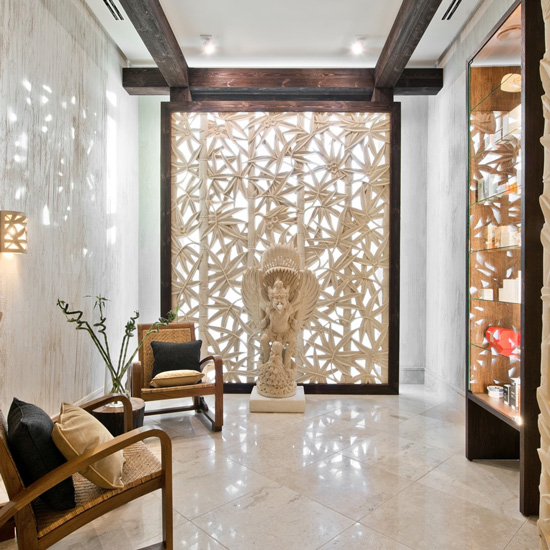 SPA CENTRE
Our exclusive attention, relaxing treatments, oriental massages and special beauty rituals performed on water massage tables, authentic sunbeds or marble baths will ensure your body and soul are revitalised.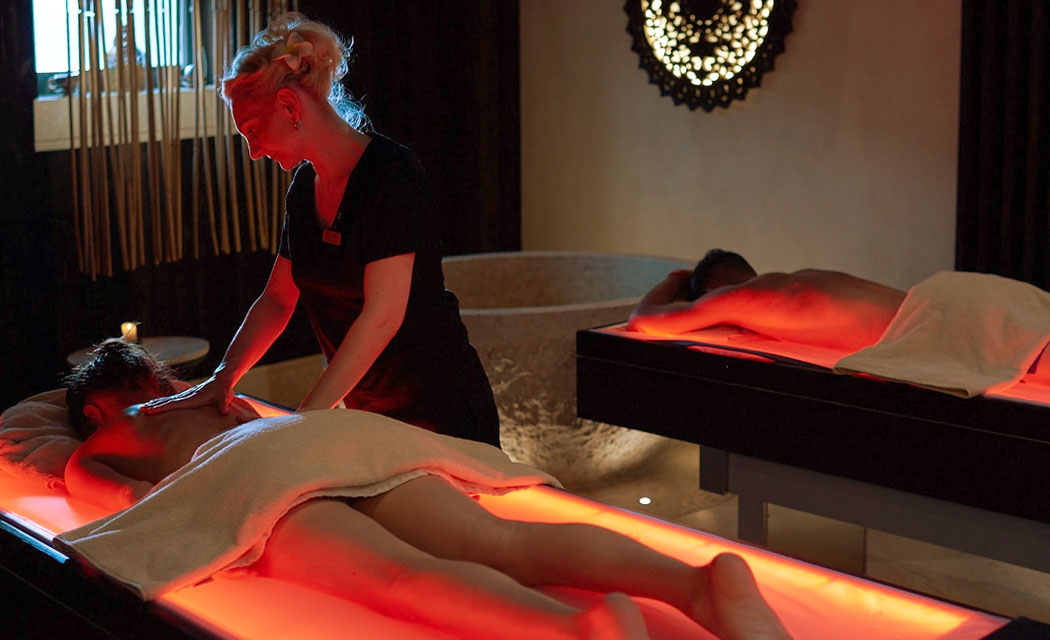 Relaxing massage
WINTER GARDEN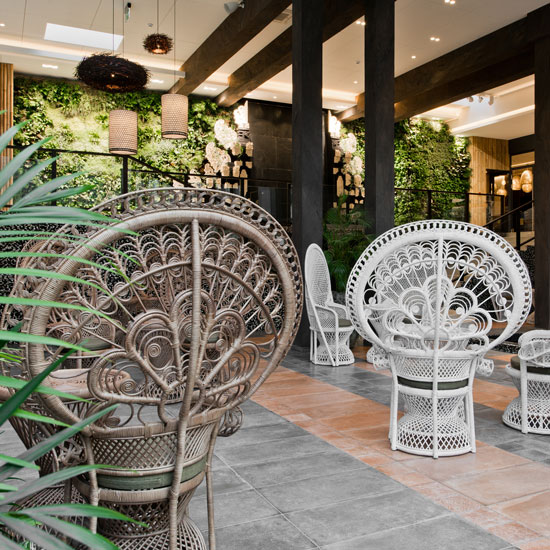 WINTER GARDEN
The soothing sounds of water, the wall of tropical plants emanating the power of nature, the spectacular In Vivo mosaic of sea creatures, and the many other authentic details you will see in the FLORES Winter Garden create a magical atmosphere reminiscent of Indonesian temples.
The peace and tranquillity created here are guarded by decorated sandstone sculptures, walls of rocks washed by the sea, and expressive wicker chairs that are ready for you to relax on.
Winter garden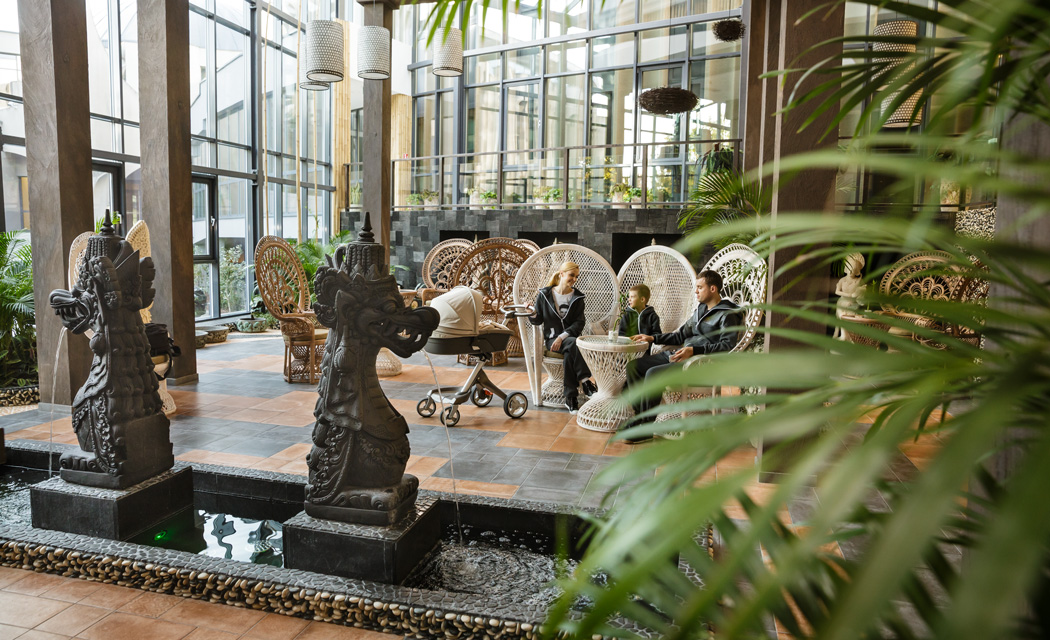 Tropics at any time
WelcomE