Famous people discuss Druskininkai: their warmest memories and most beautiful places
2020 05 13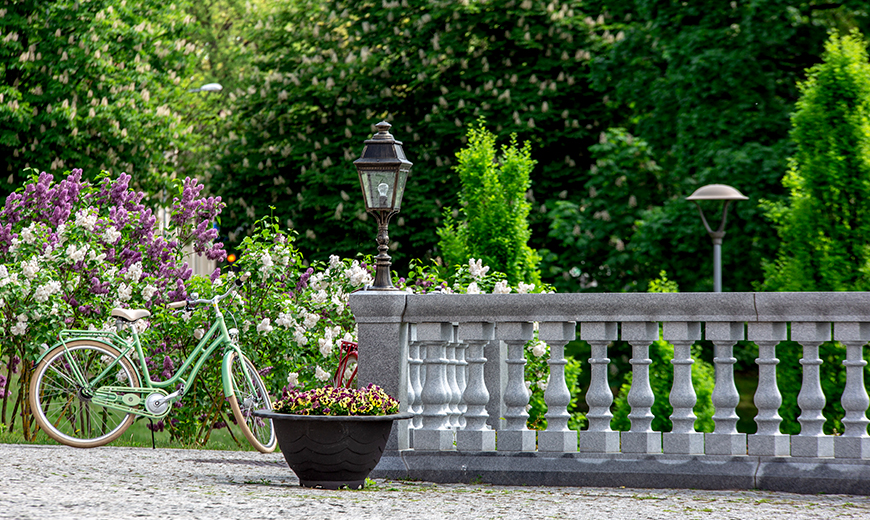 The word "hurry" does not exist in Druskininkai. Some return home here, while others come to find the silence they lost in their big cities. Where in Druskininkai do famous people go to experience life, what do they always visit when they return here, and what are their warmest memories from this pine-scented resort?

Druskininkai is my favourite place in the world, so choosing a single special place here is impossible. When I return home here, I absolutely have to run around the Druskonis and Vijūnėlė lakes, ride the romantic bike paths along the Nemunas, and visit the beloved music school where I took my first steps in music. The nature and the people who love their city work miracles here.
Whenever I wander the streets of this city, I always feel as though I've come to a family reunion – everybody knows me, everybody smiles, and many people hug me or wish me good luck. My warmest memory is from 1995, when I won the international M. K. Čiurlionis pianists' competition in Vilnius and played a recital in Druskininkai soon after. It seemed like everyone in Druskininkai had come to congratulate me and everyone brought their love, their smiles, and endless flowers. That day, our entire apartment in Druskininkai wasn't enough to fit all of the flowers!
Rimas Tuminas, theatrical director and teacher
Druskininkai is a magical and noble place with special nature. I feel gentleness and warmth when I visit. My favourite place in Druskininkai is Raigardas valley when driving towards Gardinas. I love to visit that place whenever I can. That place is indescribable – dignified and sacred. I feel special and honoured when I visit.
I visited Druskininkai for the first time about 35 years ago, when I was still young. Back then, my brother and I came here to pick chanterelles. Lithuania's most beautiful forest can be found here. It's spacious, clear and transparent.
Irena Degutienė, Seimas member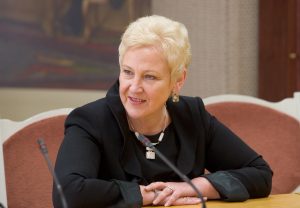 I spent my childhood and youth in the pinewoods of Druskininkai. I've walked every path. My favourite place is K. Dineika park. As children, we'd climb the fence and go swimming in the Ratnyčėlė. We like to play tennis here as well. As a student, I'd return to my native land to go to the water fountains with my friends and to the sauna in the park for a good sweat.
My fondest memories of my native land involve my school years, when I was in my primary middle school. Our grade was very friendly. We came up with all sorts of activities at school and spent time together after classes, which is why we remained close our entire lives. Our teachers were also kind and pleasant. Somehow, they inspired the desire to learn in us.
Marijonas Mikutavičius, singer, actor, TV host
My beloved and I both grew up near Druskininkai. The places of our childhoods always call us to return.
Our family's favourite parts of this resort are the parks, especially K. Dineika park. Time seems to slow down when you're there. I like to ride along the bike paths that run through the pinewoods and walk along the banks of the Nemunas.
Donatas Montvydas, singer
Druskininkai is my favourite place in Lithuania – except for Vilnius, where I was born. My family and I often come here to relax after stressful work or tours. I love Druskininkai, its pinewoods, the river, the lakes, and the people. Besides, I have plenty of friends here, so I feel a strong social connection to this city. I have to admit that I imagine myself spending my old age in Druskininkai.
Every place in this resort is nice, but my favourite place to be is the saunas at the Druskininkai water park. In my childhood, my grandfather took me to the saunas, so since then, saunas have been one of the most pleasant ways for me to spend my time. The sauna programs here are like a childhood dream come true, with all of their pampering procedures – massages, rubs, etc. I really value pleasant interactions, and the people here are more than just professionals in their fields – they are warm and sincere conversationalists.
Jurijus Smoriginas, choreographer, dancer, Vilnius Ballet art director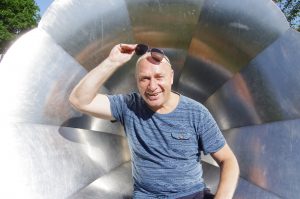 All of us Lithuanians are village people. I am too, and I'm not ashamed of it. Villages and nature are our roots, so that's why I love the forests of Druskininkai, which, to tell you the truth, look a lot like parks. This is an excellent example of how harmoniously a town can be integrated with nature. For me, Druskininkai is the city of Čiurlionis. Those who are familiar with Čiurlionis' paintings and drawings may notice that the forests and even clouds surrounding Druskininkai are different. They're Čiurlionian.
Benas Matkevičius, Boston Celtics basketball talent scout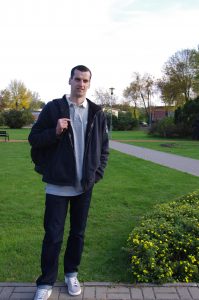 I travel around the world on a regular basis, but I try to visit my native land every summer to rest, regain my strength, and to enjoy some peace. The most beautiful sights in Druskininkai are the Vijūnėlė and Druskonis lakes. I like to visit the cafes or just walk through the city and the surrounding areas. However, my favourite place in Druskininkai is the terrace of my parents' house, where I can relax, take a breath of fresh air, and not have to hurry anywhere.
My favourite childhood memories are from Druskininkai. Every time I came here, I knew that if the weather was nice, I'd find my friends in the same spot – the basketball court by the Rytas school. I have very warm memories from the winters, when it would snow a lot and my grandmother and I would go for walks. At the time, it seemed to me as though the snow in Druskininkai melted much more slowly.
Anatolijus Oleinikas, artist, winner of the Kelias į Žvaigždes 3 project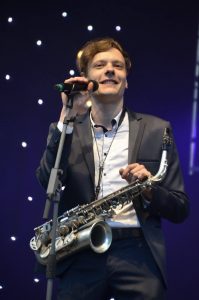 Druskininkai is my native land, where I returned again after a few years of life in Vilnius. I was tired of the pointless rush. My favourite part of Druskininkai is the forest and everything related to it – from Raigardas valley to the cliffs of the Nemunas riverbank. In my childhood, I rode my bicycle along all of the paths and forests. It was a wonderful time.
My most memorable event in Druskininkai? My wedding with my wife, Inga. We exchanged rings three years ago at the Orthodox church here. The celebration was unforgettable. We achieved our dream that day and created a true fairytale for ourselves.
I come from Druskininkai, so I've experienced many delightful moments in this city. However, the ones I remember best are the summers of my childhood, which I spent with my friends fishing on the Nemunas riverbanks or running along the Sun path.
My first musical steps were also taken in Druskininkai. In my teenage years, a few friends and I created a musical band. We practiced in an isolated garage owned by my friend's parents about a kilometre from their home. I remember us sitting and playing something while a heavy rain fell outside and thunder crashed… We felt like really cool rock-n'-rollers. That wonderful feeling remains to this day.